What my clients think...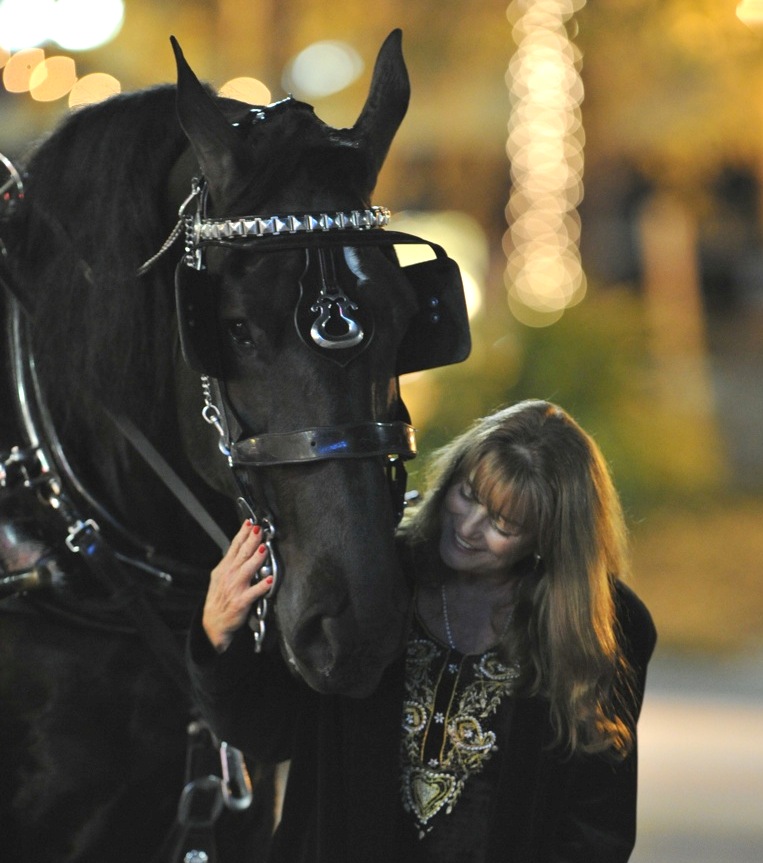 When a Navy Top Gun instructor perished in a plane crash, his widow asked me to defend his reputation.

Exceptional Attorney
My late husband's Estate was sued for wrongful death. Barry has the background to understand the pilot's required skill set and the aircrafts operating systems. He explained the legal process in a manner that allowed me to understand and feel confident, personally answered my questions and never wavered in his resolve under difficult circumstances. He defended my husband's reputation, which was most important to me.
- Misky Harris, client
Incredible
I had 2 major accidents. The first was drawn out over a year with terrible results. Another attorney recommended Barry for the second. Barry told me to take care of myself and he would handle the accident. He took control, dealing with everyone and keeping me updated. I focused on surgery and getting well. Barry was incredible. I would recommend him without hesitation.

- Frank Wise, client
Respected by the Defense
"In all seriousness, it was nice to work on a case opposite of a very trustworthy attorney. In my mind, this is the only reason we got this settled ... I sincerely hope [client] realizes what an amazing job you did increasing the value of her case."

- Jon W., Defense counsel
Rejected by 3 other lawyers
My son, a pilot himself, was fatally injured when another pilot recklessly crashed his personal airplane. Three other aviation lawyers rejected my case because the airplane was uninsured.
- PS, Client

Outstanding Job!
Barry Newman did an outstanding job ... I am so grateful for his hard work and professionalism. He is the attorney you want in your corner.
- R. Doyle , Client

Excellent
Communications
Really impressed by the professionalism of Barry's team. We hit a major bump which could have derailed the whole case (my fault) but Barry believed in me and pushed through it all, ending up with settlement for me. The communication was excellent.
- Craig Troyer, client
6 other lawyers
turned me down
I could not be more pleased with Barry and the team. After 5 or 6 other firms turned me down, I was directed to Barry's firm... They have been concerned about my family and well being from the start. Communication has been more than timely at every turn. You will not find a better team to handle your situation. Thank you again. - James Everson, client
I gained a friend
Barry and his team helped me with my case when other attorneys wouldn't. He did an excellent job and we got my case settled positively for me and now I can move forward and get my life back. I not only got help from a very great attorney but I also gained a friend! Thanks for everything Barry!
- G.B., client
A chess master
I am writing this letter to thank you for all your hard work in the case. This was a case that seemed simple at first but quickly got very complicated. You did an amazing job. You were like a chess master planning your next moves. It was an absolute pleasure working on this case with you.
- H.G., Co-Counsel
Surpassed my hopes
The warmth Barry and his team brought to my unfortunate accident was all I could have hoped for. He surpassed my hopes with his professionalism that helped ensure that all I had to worry about was my family and myself. He helped me make sense of what was a whirlwind state of affairs. What I especially gained from Barry and his team was a reassurance that he would—and did—bring justice to what I thought was a helpless situation. Thank you for your kindness and your diligent work.
- B.P., client
Highly Recommend
Barry assisted my wife and I regarding documentation that we needed for a legal process. He was professional and took care of the matter the same day. We highly recommend his service.
- Golan & Ruth, Clients

Responded quickly
Barry Newman is an excellent attorney. He was professional, helpful and empathetic. He always kept me in the loop and responded to my inquiries quickly. I would highly recommend Barry.
- Deb Miller, Client

Answered all my calls
Barry took the time to carefully and thoroughly explain the complicated process, giving me tremendous peace of mind. As my lawyer he handled every detail, answered all my calls and emails without delay, gave me gentle reminders when he needed information, and kept me informed until the claim was finally resolved to my great satisfaction. I highly recommend Mr. Newman.
- D.S.W., Client

Hard Working
I met Barry Newman when he sued my client. He is a thorough and hard working lawyer for his clients and a skillful adversary in the Courtroom. A terrific choice as a lawyer for an important case.
- Chad Roberts, Esq.
Defense counsel

Excellent Service
Hello Barry, I just wanted to say thank you once again for your help. Not only did you provide excellent service with my father's case in 2011 but anytime during or even now six years later when I call for your help you do whatever you can to help me and my family. It's truly is a blessing that I have not only a lawyer to call on when in need but just to have one that genuinely cares is an awesome thing. Thank you so much!!!!
- K.S., client

Great Attorney
Great attorney. Barry is an excellent attorney. He is friendly, punctual, professional and handled my case successfully for me. I would recommend him to anyone seeking representation in the areas of law he covers.
- Julianna P.,client
---
The hiring of a lawyer is an important decision that should not be based solely upon advertisements. Before you decide, ask for free information about my qualifications and experience.